Video simulations and historical reconstructions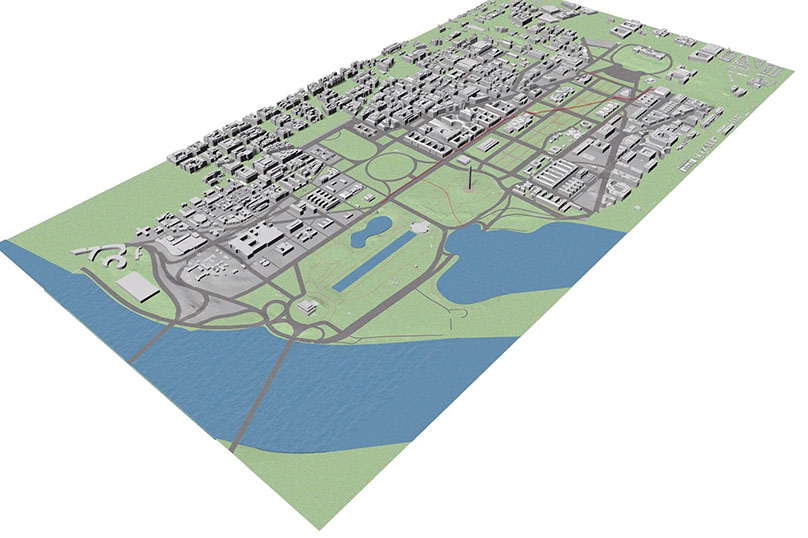 If you watch one video from this site, this is the one to see. "Researchers and students have worked together to create a time-lapse animation of 3D models constructed from 2D historic maps." It traces the history of the site, shows what changes have led to the current dangerous situation, and presents a good overview of a sensible approach to correcting it.
This earlier video also provides a brief outline of history and the plan, including some photos of the 2006 flood.
Visualization of Current Interior Flooding in the Federal Triangle AND Proposed Bioswales and Retention Area Filling and Draining.